Apr 12 2021
Ciudad Perdida is one of the favorite destinations for travelers who visit the city of Santa Marta. However, many of these tourists hesitate at the time of making their reservation because they do not know or do not know what they should bring to the tour or what they need to start this adventure. Therefore, we have created this basic guide with recommendations on what you should know to do to the Lost City Trek in the Sierra Nevada de Santa Marta, Colombia.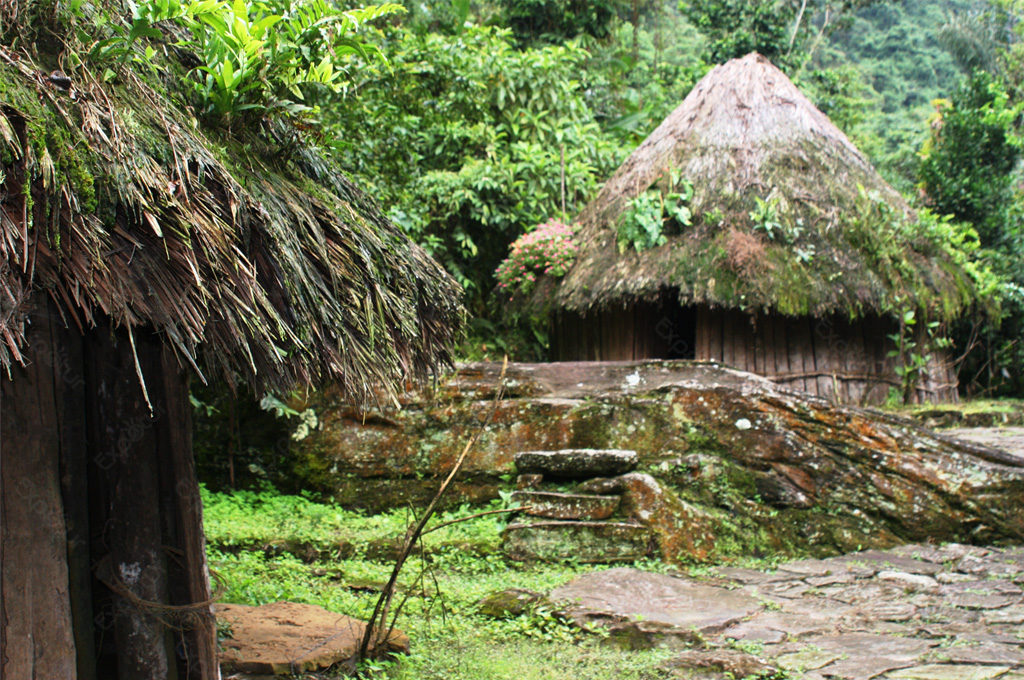 How do you get to the lost city?
Below, we will tell you everything you need to know to go to Teyuna, Colombia:
Book the tour with an authorized operator.
If you are wondering how to get to the Lost City, this is the answer. The first thing you should do is book with a legal tour agency authorized to enter the Archaeological Park. You can check on the internet for opinions of tourists who have already been there and choose the one you like the most. You can't go on your own to this destination!
.
What is the price of the tour to the Lost City?
The price of the tour for 2021 is 1.150.000 COP. It is worth mentioning that this price is the same for the 4, 5 and 6 day tour. In addition, by regulations of the Park's control and administration agencies, all agencies must charge the same value.
.
What does the Lost City Trek include?
Depending on the agency you choose, this tour may include travel insurance, entrance to the archaeological park, transportation, food, lodging, guide, translator and assistance to the indigenous and local communities of the region.
.
What should I bring to the Lost City?
– A thermos with water
For the initial hike from Machete to the first camp, you should bring at least 1.5 liters of water. This will help you stay hydrated.
There are drinking water dispensers at the campsites that you can use to refill your thermos. You can also buy bottled water if you wish.
.
– Shoes for hiking
Your best option will be hiking boots. If you don't have them, you can use tennis shoes with grippy soles, since with flat-soled shoes you can slip and hurt yourself.
.
– Comfortable clothes and bathing suit
Ideally, you should bring only the necessary clothing and quick-drying clothes. We also recommend that you bring a change of clothes exclusively for the evenings; it is better to bring a sweatshirt and long pants, since the nights are usually colder.
Also, include in your backpack a bathing suit to enjoy the river and waterfalls along the way.
.
– Lightweight backpack
Excess baggage can greatly hinder your performance, as the weight will make you get tired faster. Carry only what you need. The rest of your luggage can be left in our office at no additional cost.
.
– Sun protection
In addition to an environmentally friendly sunscreen, you can also bring sunglasses, caps and/or hats to further protect you from the sun's rays.
.
– Insect repellent
Remember that the products you apply must be environmentally friendly. We cannot contaminate the bodies of water on the trail or harm the species that inhabit it.
.
– Personal hygiene kit and first aid kit
It is necessary to bring your towel, soap, deodorant and other personal hygiene items. In the same way, if you are used to or need any type of specific medication, you should take it with you.
.
– Camera
You will need souvenirs of your experience, therefore, a camera will be a good ally. If you don't have one, you can take good pictures with your cell phone camera. Don't forget your charger, some campsites have power outlets that you can use to charge your electronic devices.
.
– Extra Money
At the campsites you will be able to buy bottled ice water, soft drinks, beer and snacks.
Remember that in the Lost City there is no reception, therefore, we recommend that you inform your family that you will not be able to be in contact during the days of the tour you choose.
---
We hope this guide of basic recommendations for the tour to Ciudad Perdida will be of help and that you will have the best experience.
---
Related posts:
.
---
Travel safely with us, we are official partner of Expotur